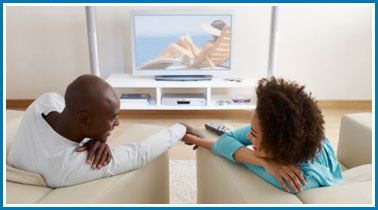 Our 100 % customer satisfaction policy

* We conduct our individual business in a manner to insure the good will and confidence of the public whom we serve.

* We maintain adequate equipment and qualified personnel in order to perform quality service to the public and the trade for fair, equitable and nondiscriminatory charges.

* We comply both in spirit and letter with rules and regulations prescribed by the law and by government agencies for the health, safety and well-being of our employees and the public.

* We maintain liability and financial responsibility in order to uphold the guarantee for all work undertaken.

* We represent manufacturers in an honest and intelligent manner to create an atmosphere of mutual trust and understanding and to best serve our combined interests.

* Accurate statements or invoices will be rendered to the customers and a comprehensive record of all work will be kept. We will strive to assure that our prices are understood and easily available.

* All complaints will be promptly and courteously handled.

* The property of all customers will be carefully handled and adequate insurance will be carried to protect this property while in our custody.

* We always seek to improve and increase our efficiency, and to better our services.

* We perform only such work as is needed and authorized by the customer, and all parts will be new and first quality unless otherwise specified.

* We make good on our promises, if we say we will call someone back, then we call them back.
Discounted, Original and Universal Remote Controls
http://www.MrRemoteControls.com
All around extended TV warranties in North America
http://www.DTVExpress.com

Technical Support, Instructions & Troubleshooting
http://www.FixYa.com
One source for Owner's Manuals & Service Manuals
http://www.ServiceManuals.net
Schematics diagrams and repair manuals.
http://www.AllShemes.com
Local distributor of TV part and accessories
http://www.TriTronicsinc.com

New Technologies LASER TVs
http://www.Laser-TV.org
New Technologies OLED TVs
http://www.Oled-Display.net
Is my item worth repairing?
Some items are worth repairing while others are not. Once our technicians have a chance to look at the item, we can always determine if it is worth fixing.

How do you handle a in-home service?
In-home service charge is $89.99, but they will be deducted from your total if you decide to repair your unit.

How do you handle a in-home Plasma Repair?
We are proud to point out that no other companies can compete with our specifications. With the newest Plasma Repair Equipment, Our Trained Technicians are being able to perform the most sophisticate repair jobs on Plasma TV at the fractions of the price of full Plasma replacement. And not like other companies we still charge same In-home service fees for Plasma TV If you do want the item to be repaired.

The estimate is close to what I can pay for a new unit, I can buy a new unit for a few more dollars. What's your suggestion?
Of course you can, but remember that if the item you are repairing is a high-quality piece of electronic equipment, then in all likelihood, you've had it in use for years. If you pay a few extra dollars for a new unit rather than having that one fixed, you'll likely end up with a unit of far less quality.

My TV was working last night, but I cannot turn it on now. What went wrong?
Most people think the power on/off switch is defected. There are different things that can cause this problem. However, defective power regulators and horizontal circuits are usual suspects. This problem in general and is repairable.

My TV has one thin, straight color line across in the middle of a screen. Is the picture tube bad?
No, 99% of the picture tube is good, but the TV vertical deflection circuit has failed, and it can be repaired. Mistakenly, many TV owners tend to think their picture tube is bad.

What's the problem when a rear projector TV colors are separated (no convergence)?
Projection TV's use three separate monochrome picture tubes, namely red, green and blue CRT's or picture tubes. There is one among the printed circuit board (PCB) inside a TV set, called convergence PCB, that brings these three main colors together to generate any color at any point on the screen. When the convergence circuit fails, the colors are shipped, and it looks like three different images (red, green, and blue images). In some models when the convergence circuit fails, TV sets cannot be turned on. Don't worry, we can solve the problem.

My TV is a couple of years old, when I turn it on there is no picture. Is the picture tube bad?
If there is no picture, then it could either be a video, audio circuit boards, or power supply sources problem. We have found that a very small fraction of TV repairs involve a bad picture tube.

How likely is it that my unit can be repaired?
Since we are specialized in repairing electronics we usually repair more than 90% of all our items that we receive.

How long will it take to repair my item?
Most items called for repair is fixed same day in matter of couple hours. unless we have to order specific parts, in this case we will have to come back to finish repair, usually within 3-5 days .

Does Ample Electronics have a guarantee on their repairs?
Yes! Of course! all TV have a 90 Days repair warranty on parts and labor.